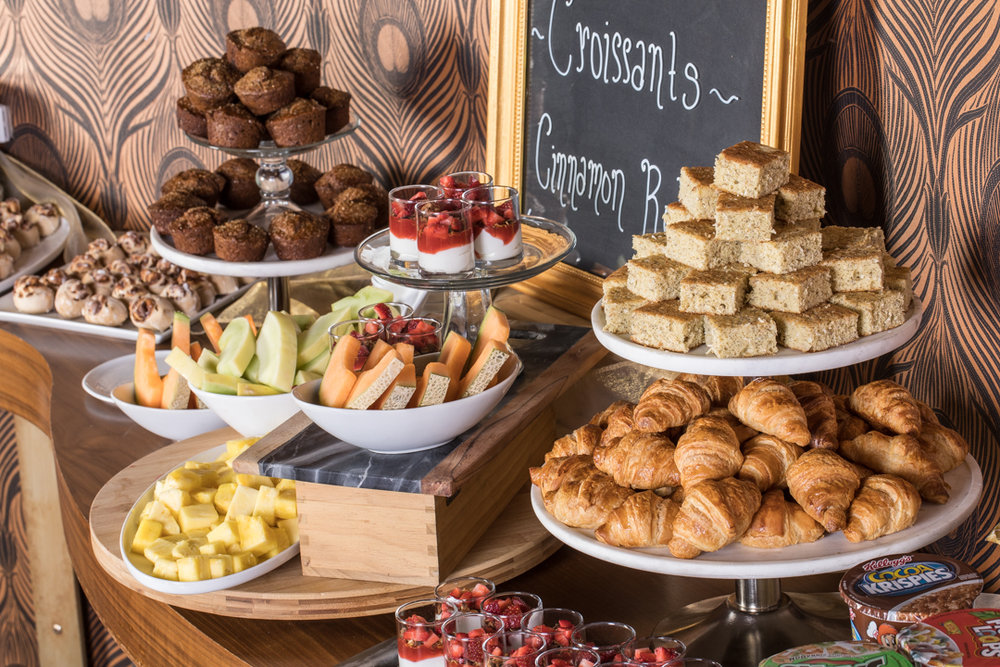 Brunch (for Fort Gordon Int'l students only)
Is it Breakfast or is it Lunch? No, it's Brunch! A perfect mix of both, on a relaxing, fall morning. That's our invitation to international students from Fort Gordon! Join us at the home of a Link volunteer for a comforting brunch with an French and Cajun flair.
Brunch will begin with Coffee or Espressos, and hot, homemade Beignets, a pillow like French doughnut, made famous at Café Du Monde, New Orleans. Beignets will be followed by an array of fresh Fruits and a Lemony, Poppy Seed and Honey Yogurt Dip. A Cajun Classic Recipe will follow… a slice of Brioche with a scoop of Cheesy, Garlic, Stone Ground Grits topped with a soft Poached Egg, then a final layer of Shrimp Etouffee, chopped Green Onions and even Bacon if you like. And for the finale …warm out of the oven, French Toast, drenched in a rich Custard Batter, stuffed with a blend of Cream Cheese and Spice, and finished with Banana Foster. A Fruited Tea will be the beverage of choice.
We would be honored to have you as our guest!
Transportation from Candlewood Suites will provided and leaves the parking lot promptly at 11:00 A.M.
Register here before Nov 7th at noon.