International Link Thursday morning English classes
9am-11am
Held at National Hills Baptist Church, 2725 Washington Rd, Augusta, GA 30909
Click to see our calendar for exact dates and to check for holiday exceptions
Morning English Class (at National Hills Baptist Church)
You can park in the large parking lot next to the church building and then walk in the door with the covered entrance. Look for signs directing you.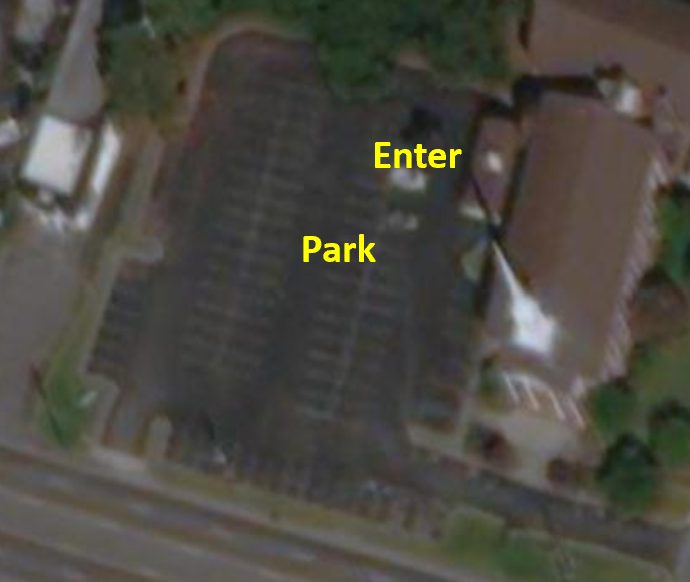 International Link Thursday morning English classes
7pm-9pm
Held at First Presbyterian Church, 615 Telfair Street, Augusta, GA 30901
Click to see our calendar

for exact dates and to check for holiday exceptions

We offer free child care during our Thursday evening classes for younger children.
Evening English Class (at First Presbyterian Church)
You can park in any parking lot between Telfair Street and Greene Street (see the map below). Then walk across Telfair Street to the church building. Look for signs that direct you to the right and through a garden (we call it a courtyard) to two doors together. This is the entrance for English classes.
We have security officers there until our classes are done, to monitor these parking areas only. Do not park behind the church (near the James Brown Arena).
Sometimes there are events at the James Brown Arena and it is hard to find parking. You can still park in those areas in the map below. If they are taking payments to park there, just tell them you do not have to pay because you are there for an English class and were told you could park for free.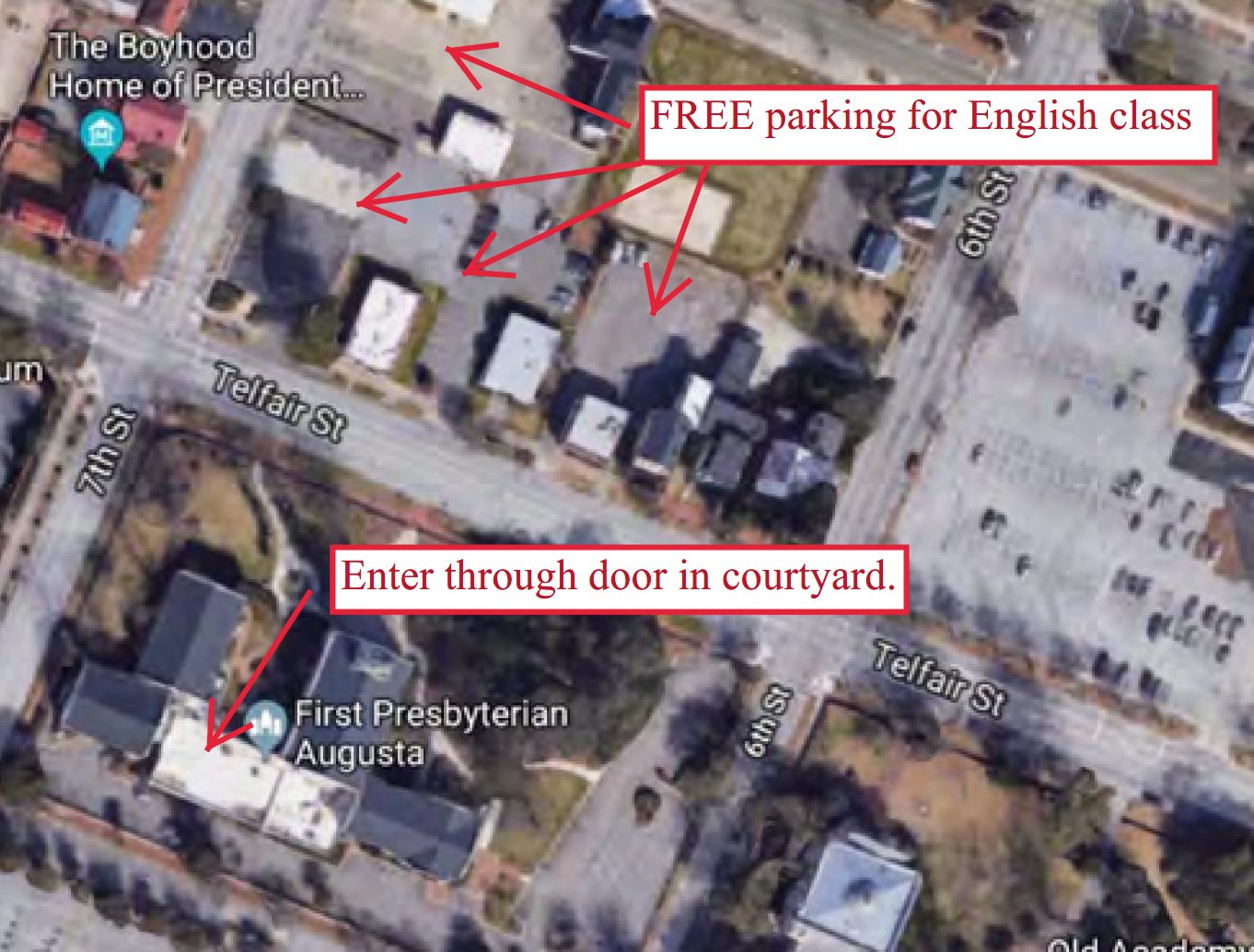 Our priority is our in-person classes. However, we know that not everyone is able to come in-person, especially with the changing COVID situation. So, in addition to our in-personal classes, we may also offer a simultaneous virtual option for those who live in the Augusta area. That decision will be made on a class-by-class basis and probably not until after the start of the Fall semester. If you are interested in this, please register so we can conduct your assessment interview and place you in a class. Then you can ask your teachers about it.