Directions to The Peninsula
One of our organizational partners owns some waterfront property at the lake that is great for a picnic, swimming, boating, and enjoying creation. It is only open during events, but if you are joining us for an event we want to make it as easy as possible for you to find.
Please assume you will not have internet or GPS while you are driving, and prepare directions before you go. You could do this by printing the route or by downloading your GPS map for offline use. Here are instructions for instructions for Android & instructions for iPhone and iPad.
The address for the gate to The Peninsula is: 
6143 Ridge Rd, Appling, GA 30802
Turn here off of Washington Rd (Highway 47).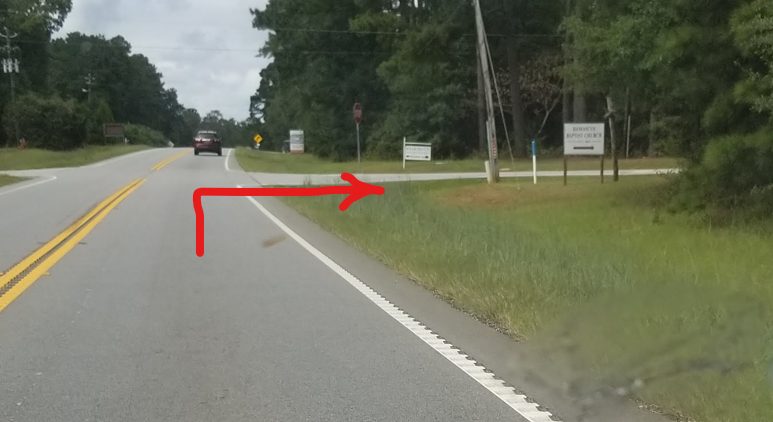 Do not turn here. But just after this sign you will see the correct turn, in the next picture…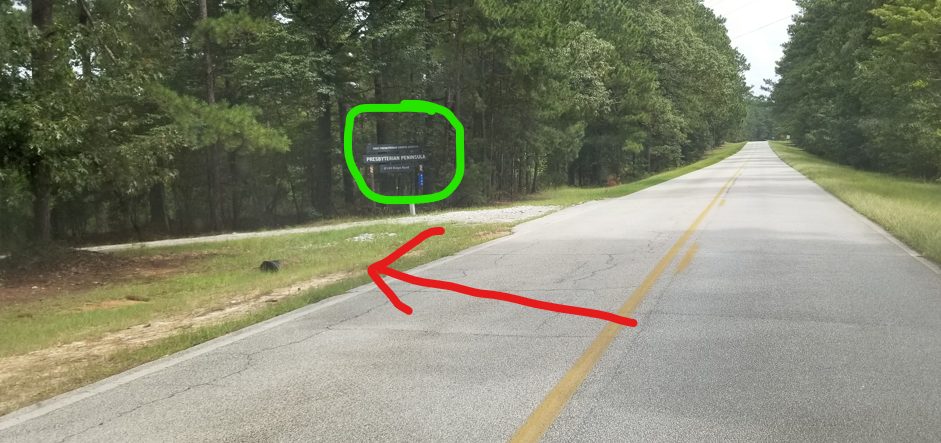 You will be on a gravel road for several minutes and go through two gates.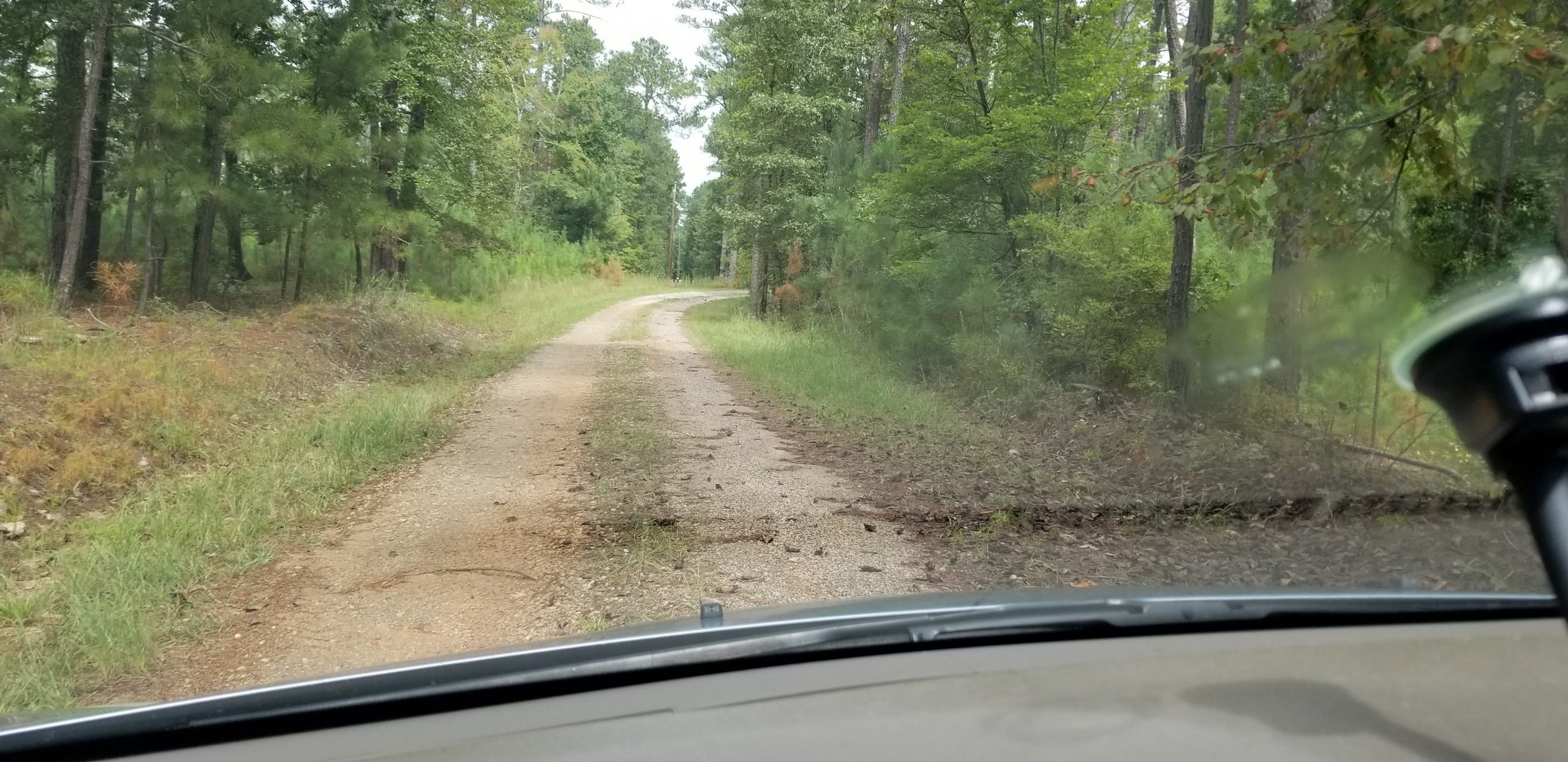 You will know you have arrived when you see the sign and an old bell. You can turn left or right and park along the side of the road.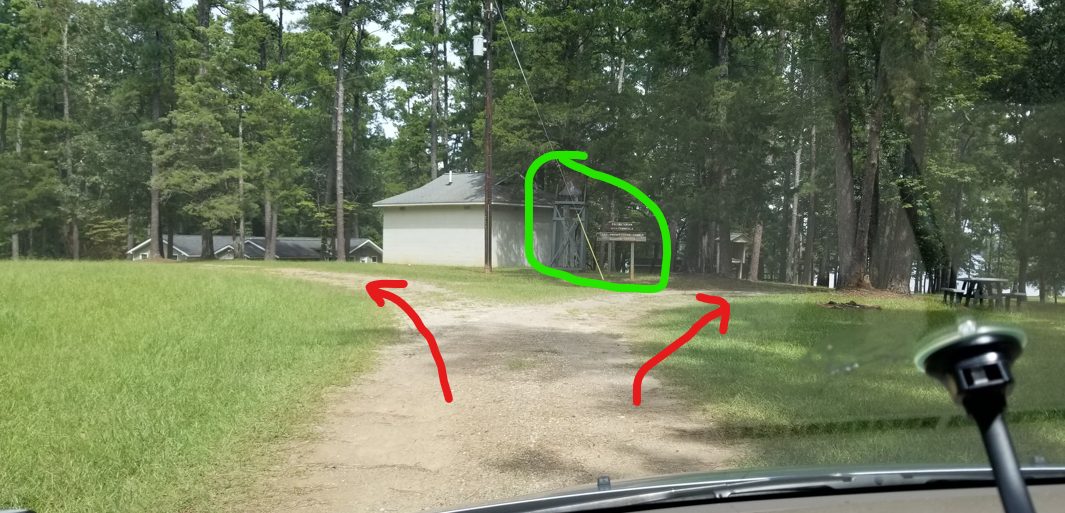 Get Event Notifications
Would you like to know about new events? Just leave us your contact information here.