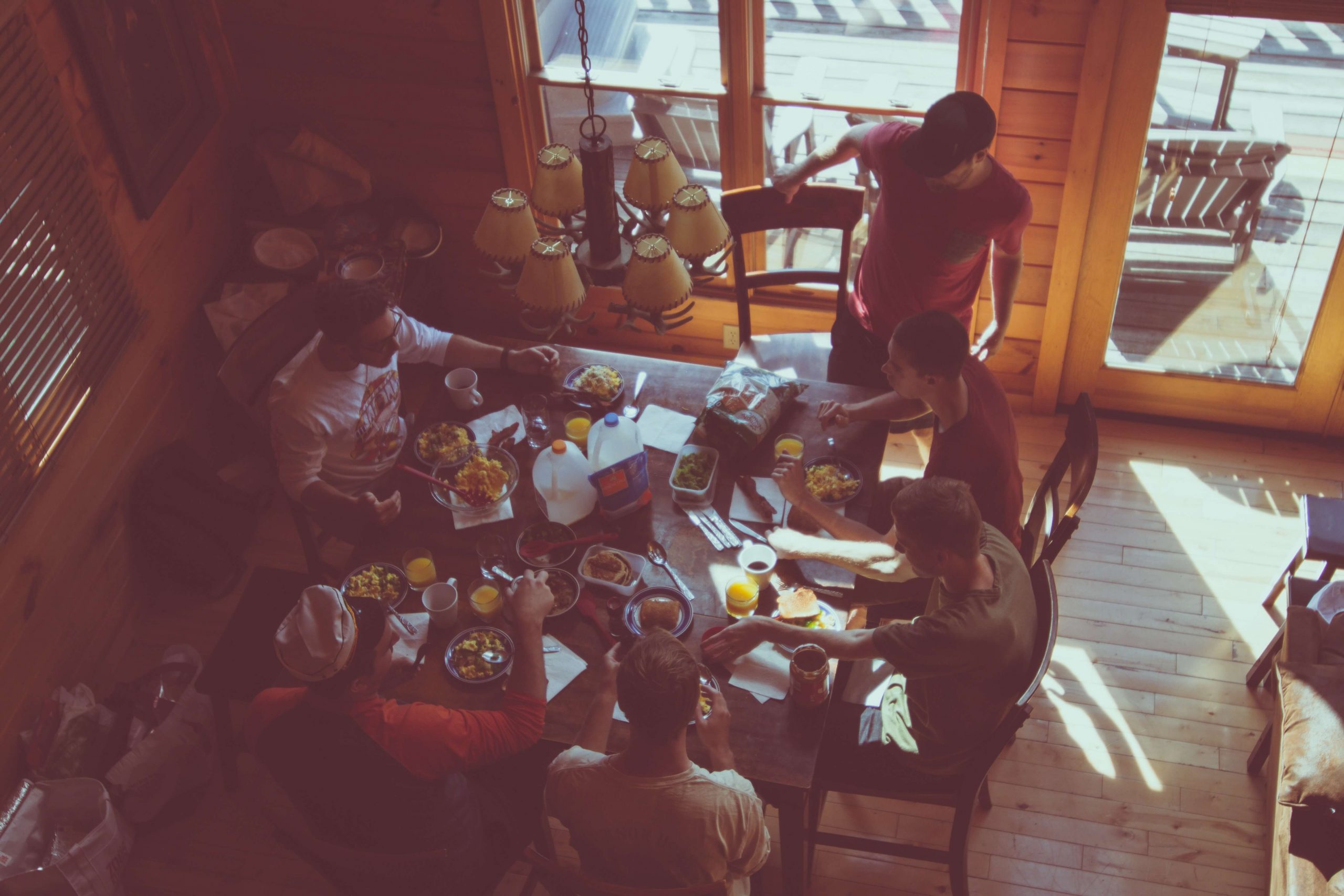 International dinner & discussion
Do you want to…
…join us for a meal in our home?
…learn more about US culture?
…have an opportunity to practice your English?
…explore spiritual topics in the bible?
Come to the home of one of our volunteers every Friday night to discuss topics that relate to life and the bible. We'll have time to eat together, talk, and discuss.
You can find more information on our Dinner & Discussion page.
Because of a variety of factors, we have limited space, so please sign up below. You can also sign up ahead of time for future nights as well. If you look at the registration form below and it says there are no more spaces left, you have a couple options. If you really want to come that particular date, you can just message us in the chat bubble on the bottom right of the screen to ask to be added to a waiting list in case someone cancels. If you would like to register for a time in the future, just pick another Friday from the drop-down field and register for that date.
Our location for Feb 18, Feb 25, Mar 4, & Mar 11 is near Wheeler Road and Walton Way Extension. After you reserve a space, we will send you the exact address. On those dates we can accommodate between 15-20 adults. If that number of people feels too big for you, please contact us in the chat bubble below and we can let you know of other opportunities for a spiritual discussion or a bible study.
The children will be with two females providing child care during the adult discussion time.
Masks are not be required.
Neither pork nor alcohol will be served.
If you are from the US and want to come, please contact us before registering.