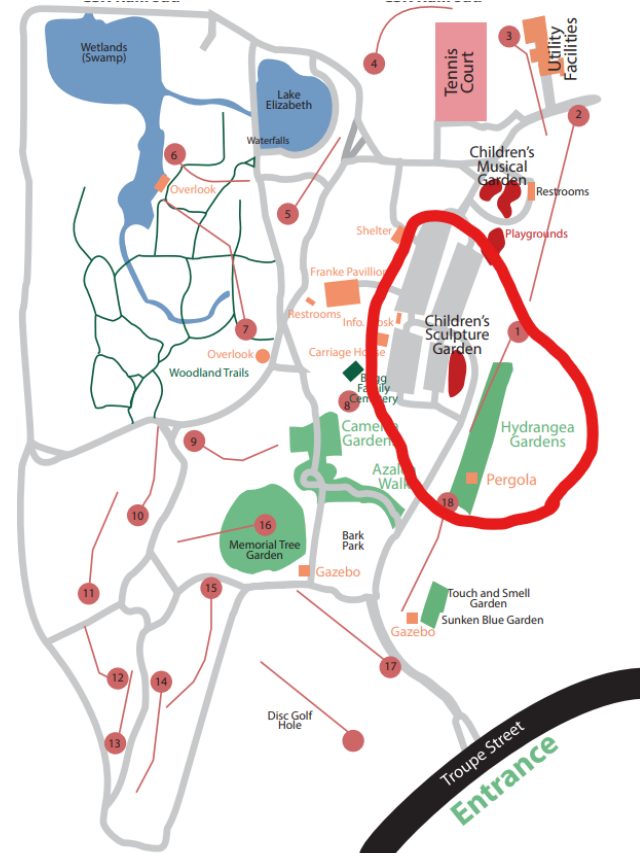 ESL Kickoff Labor Day social event
We will kick off the new ESL school year with a social event for all students and their families to meet each other and to meet some teachers! This social event will be September 3 at 1:00pm in the Hydrangea Garden inside Pendleton King Park. Bring your own picnic food so we can eat lunch outside together before we explore the trails and gardens with a scavenger hunt and play some yard games, like corn hole and disc golf. There is also a playground for the kids.  Wear comfortable clothes and walking shoes. Bring a blanket to sit on or a folding chair (if you have one). 
Bring a picnic lunch…and some to share, if you'd like. It's always fun to sample foods from other cultures, so we have reserved a covered area with a table if you want to bring some food to share with others. Link will provide the plates, utensils, cups, drinks, and desserts. Just let us know you're coming by registering at  www.internationallink.org/events 
In the picture above you can see a map of the park so you can see how to enter Pendleton King Park, turn right, park your car near the Children's area, and meet us in the Hydrangea Garden.