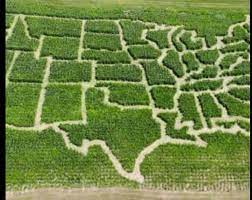 Fall Fun at the Farm
This is a Link-wide social event, with special invitation going out to our ESL students and Link volunteers!
Enjoy the cooler weather with us on a lazy Sunday afternoon, as we meet up at a farm in Grovetown (just a few minutes from Augusta). There is an $11 per person admission price because of all the fun activities that you can do at this farm: a 5-acre corn maze to walk through (shaped as the map of the USA!), a hayride, petting zoo, and pumpkin patch. If you're military or a senior citizen, the admission goes down to $8.
Bring cash for concessions as no food or drink is allowed to be brought in.
If you're arriving around 1pm, then look for us just inside the gate (after you pay). Some of the volunteers will be there holding yellow balloons and wearing our blue International Link shirts. If you register that will help us know to look for you. We plan to be there at least 3 hours, you can meet up with us if you call 706-250-2097. Of course, you can arrive earlier or later, but this time slot is when it will be easier to find each other on the farm.
Bring the whole family, as kids 2 & under are free and there are so many kid-friendly activities to do! In addition to the corn maze, hayrides, petting zoo, and pumpkin patch mentioned above, there is also:
Real Cow-Milking Demonstration